Top Content Title
This is an additional section to be able to add content
Junior Academy
The Junior Academy program is a bridging program between CanSkate and STARSkate or Competitive Skate. It is designed to fast track skaters from the CanSkate Program who are keen on furthering their figure skating skills.

Junior Academy skaters are taught figure skating skills in a fun, progressive and sequential manner. They are taught in small groups by nationally certified, professional Skate Canada figure skating coaches in a fun and safe environment.

Skaters still follow the national Skate Canada CanSkate badge recognition program and are tested continuously by our the coaches. After Junior Academy completion, skaters move on to either the STARSkate or the Competitive Skate programs.
Skating Attire:
For Junior Academy Programs (and all figure skating programs) we recommend:
good quality, leather lace up figure skates - Jackson or Reidell Brands

no jeans are allowed. Leggings or skating dresses / skirts with skating tights are preferred (for ease of body movement).

hair must be tied up and away from the face.

sweaters that zip up for easy removal when skaters get too warm. Hoodies are discouraged.

gloves

Skaters who have not passed Stage 5 of the CanSkate program are required to wear a helmet or Ice Halo. Ice Halo's are head bands designed for concussion protection. You can purchase these at www.icehalo.ca.

skate guards to protect blades when off the ice.
Junior Academy 2022/2023 Schedule: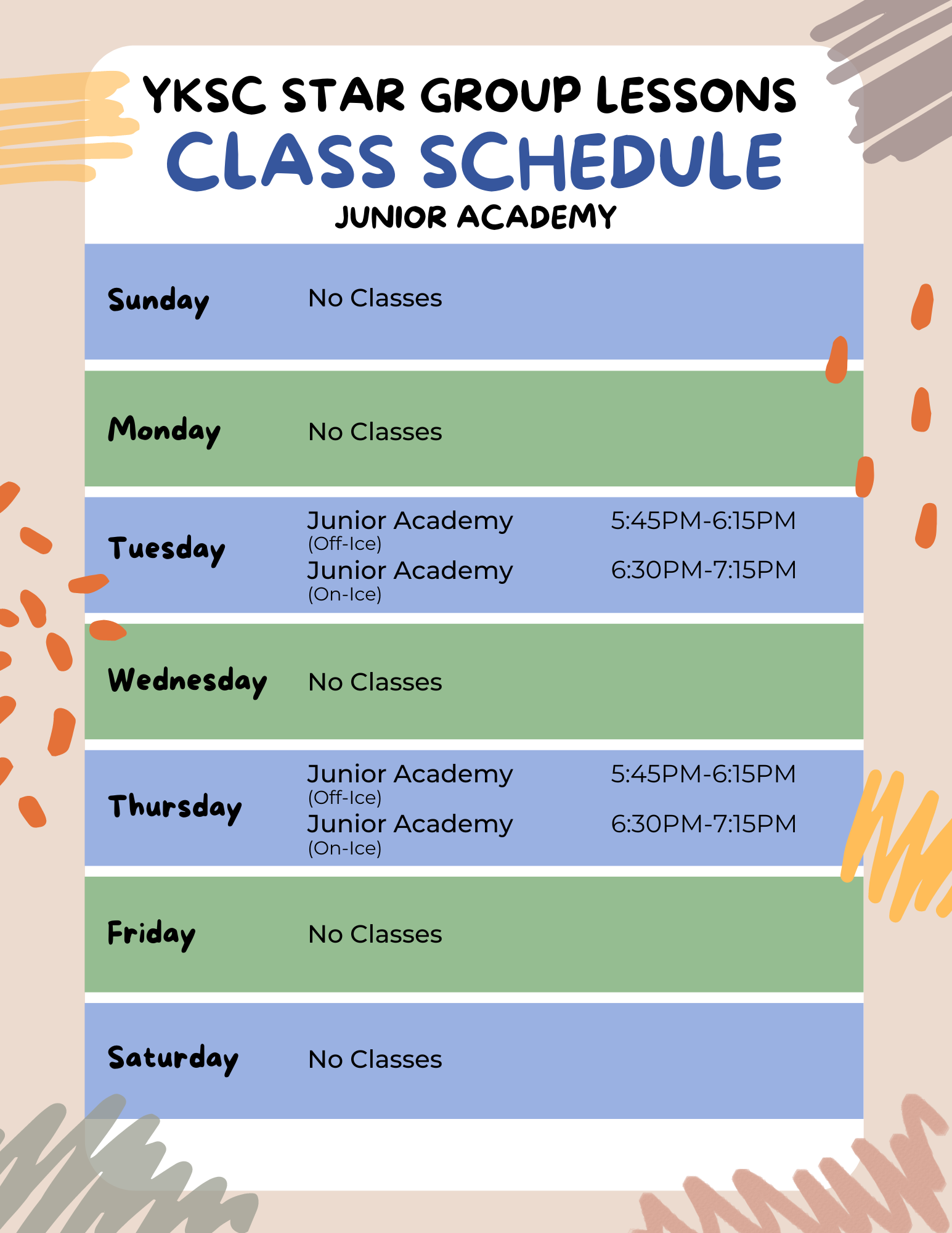 Bottom Content Title
This is an additional section to be able to add content